Barry University in Miami, Florida inspires students to foster positive change within the local and global community. Barry University strives to provide a higher education experience that applies what is learned in the classroom to a constantly changing world, while promoting civic engagement for the betterment of humanity. Barry is focused on inspiring and training the next generation of change agents and leaders.
University Ranking
Year: 2020, Rank: 293-381 "Top National Universities"
Total Enrollment
9,030 students
International Population
543
Offers Conditional Admission
Yes
About Barry University
Founded in 1940, Barry University offers more than 100 Bachelors, Masters and Doctoral degree programs. The Barry community includes approximately 9,000 students from nearly all 50 states and 80 countries; 52,000 alumni worldwide and 1,700 faculty and staff members. The University comprises the 122-acre Main campus in Miami Shores, Dwayne O. Andreas School of Law campus in Orlando and satellite sites in 14 Florida counties, The Bahamas and the U.S. Virgin Islands.

Barry students gain hands-on experience before graduation no matter which field they study, with local and international organizations. They prepare to advance their careers and they also learn to make the world a better place. Barry's use of service learning, which integrates coursework with community needs, engages students with real-world issues and encourages them to help find solutions. In fact, Barry was named to the "2012 and 2013 President's Higher Education Honor Roll" after logging more than 25,000 service hours each year.
University Details
Information for International Students at Barry University
No graduate degrees information provided.
No admission requirements information provided.
No costs and scholarhips information provided.
No rankings information provided.
No overview information provided.
About Miami Shores, Florida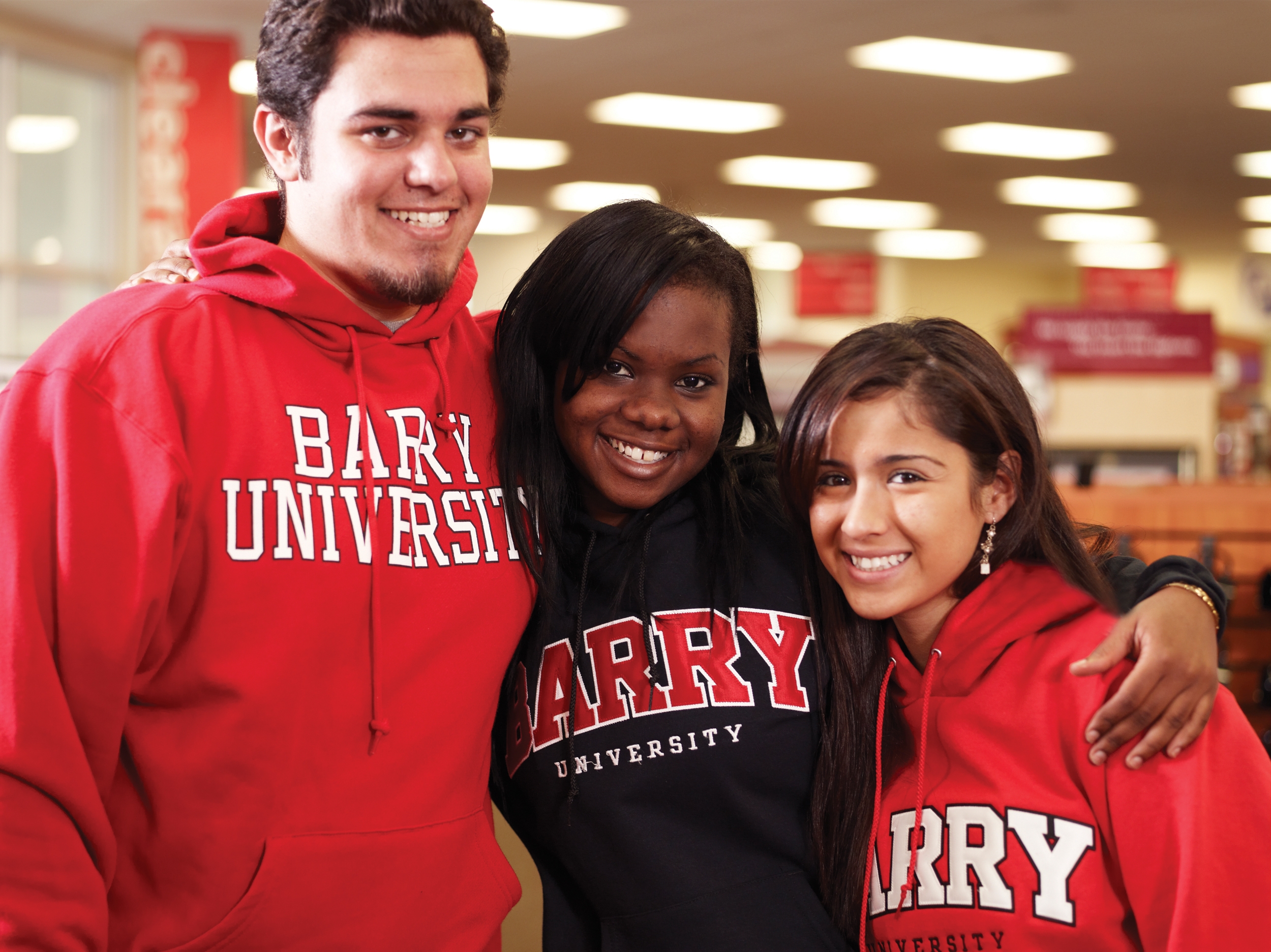 Population:
10,700
Weather:
Low (winter): 63°F/17°C High (summer): 88°F/31°C
Nearby cities:
Downtown Miami: 15 min drive
North Beach: 15 min drive
Ft. Lauderdale: 30 min drive
Miami Shores is a suburb of Miami with a population of 10,676. Miami Shores is in Miami-Dade County and is one of the best places to live in Florida. Living in Miami Shores offers residents a dense suburban feel and most residents own their homes.
In Miami Shores there are a lot of restaurants and parks. Many families and young professionals live in Miami Shores and residents tend to lean liberal. Beaches and downtown Miami are just a short drive away. The bay is within a short walking distance of campus
Request More Information
Housing & Student Life
Housing
Students choosing to live or study with ELS on campus, take advantage of wireless Internet, flexible dining plans, the many rec areas, plus residence options - from simple on-campus suites to traditional off-campus apartments. Through ELS, homestay options with American families are also available. 

As an ELS student on the Barry campus, you don't have to live on campus to take advantage of the pool, tennis courts, and Landon Fitness Center, but if you do live on campus, you can take advantage of the residences' Battle of the Halls, Earth Day, and Casino Night, and those are not to be missed if you want a real taste of American University culture. 
Student Life
First and foremost, this is Miami! A city known for its perfect blend of cultures, character, warm weather, entertainment, business innovation, and hemispheric influence. You'll be immersed in it all - both on campus, and in the wider community.
As a student at Barry, when you're not cheering on our championship-winning Buccaneers, you'll have a chance to be involved in 60+ student organizations.

But above all, a commitment to making the world a better place will form the heart of your Barry University learning experience. Barry focuses on communal transformation and collaborative services.
So don't be surprised if you find yourself joining in on service projects for Habitat for Humanity or Best Buddies. Or restoring an endangered mangrove beach or reef. Learning the art of organic urban farming. Helping a local homeless shelter serve its hungry, or even helping a distant community rebuild after natural disaster strikes.
Admission requirements
Completion of Level 112 at any ELS center, including ELS Miami, fulfills the English language entry requirement for entry into the Barry University.
Academic requirements vary by program track and graduate level. Please contact an advisor for more detail or visit the Barry University website for exact test scores required for admissions. 
How to Apply
Our friendly ELS University Admissions Services staff can help you complete your university application - even before you leave home to study English with ELS.
Request More Information | Speak to an Advisor
Have a question? We are here to help. Submit the form below to be contacted by an ELS advisor.