About This Center
Located on the beautiful campus of Grand Valley State University, this destination offers English courses in the Grand Rapids area. Students from more than 76 countries attend this university. For students interested in experiencing the Midwest, the ELS English Language Center in Grand Rapids offers a safe, welcoming environment in this second-largest city in Michigan.
Students can easily visit local shopping centers, a wide array of restaurants, and popular museums. This location is only 20 minutes from the sparkling beaches of Lake Michigan for hiking, swimming, and kayaking. Plus, Chicago and Detroit are both just two hours away.

Learn English at Grand Valley State University
Grand Valley State University is a four-year public university. This suburban campus features a variety of facilities that ELS students can take advantage of, such as an incredible library and newly renovated recreation facility. Grand Valley State also has a renowned athletic program, being named the best NCAA Division II athletic program in the nation seven times.
Upon successful completion of ELS Level 112, you will fulfill the English language entry requirement for conditional admission to Grand Valley State University, as well as additional nearby partner colleges and universities.

IELTS Testing Available
This location is an IELTS testing center. The International English Language Testing System (IELTS) is recognized by more than 10,000 institutions in over 140 countries. Thousands of universities accept the IELTS as proof of English proficiency as an admissions requirement.
ELS Grand Rapids | Grand Valley State University Facilities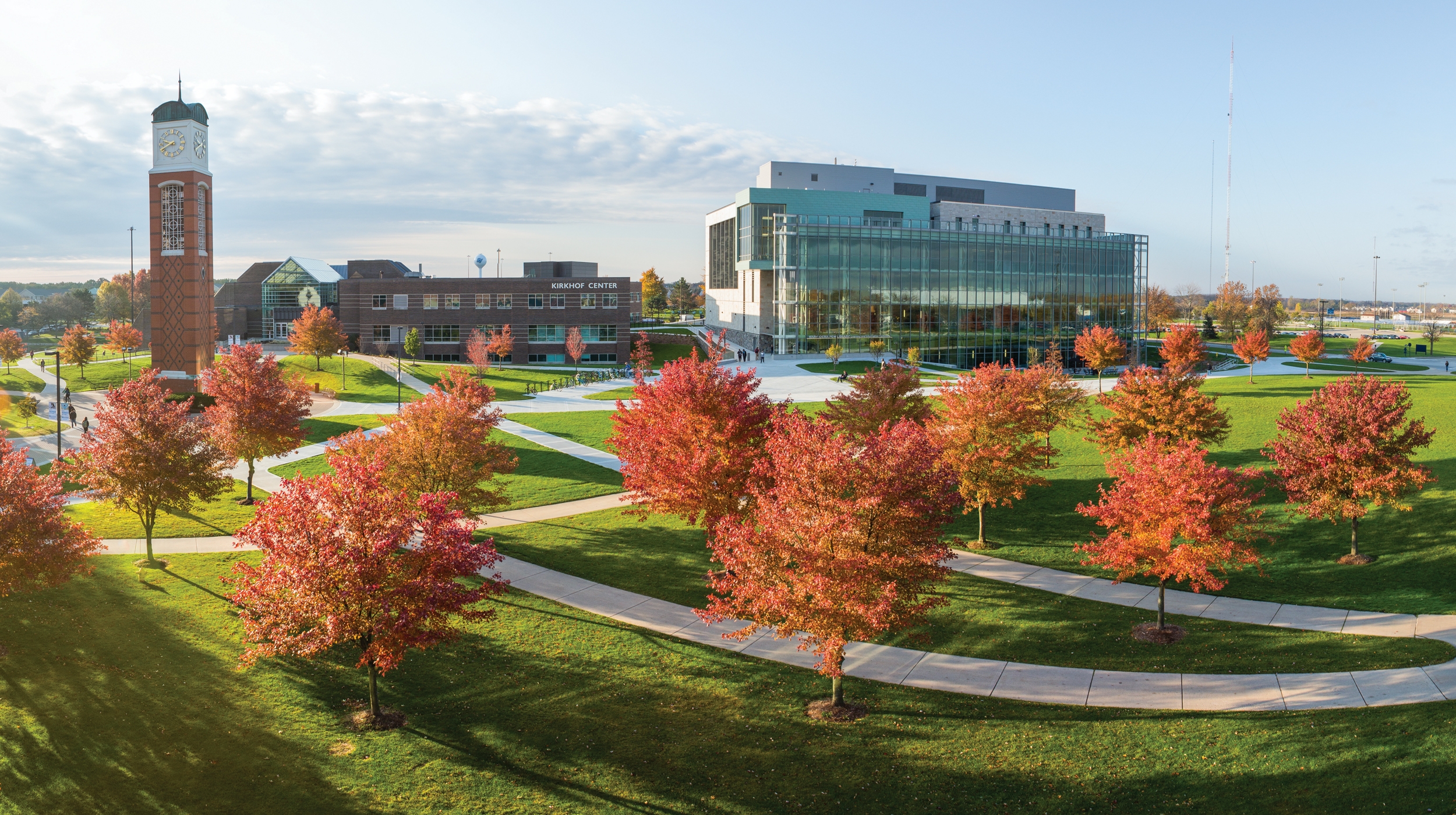 Art studio access
Baseball field
Basketball court
Cafeteria
Center is handicapped accessible
Classrooms are handicapped accessible
Computer lab
Fee for parking at University
Fitness center
Gymnasium
Library
Music practice rooms
Racquetball/Squash court
Soccer field
Student Health Center
Swimming pool (indoor)
Tennis court
Request More Information
English Language Center Grand Rapids, Michigan
Housing Options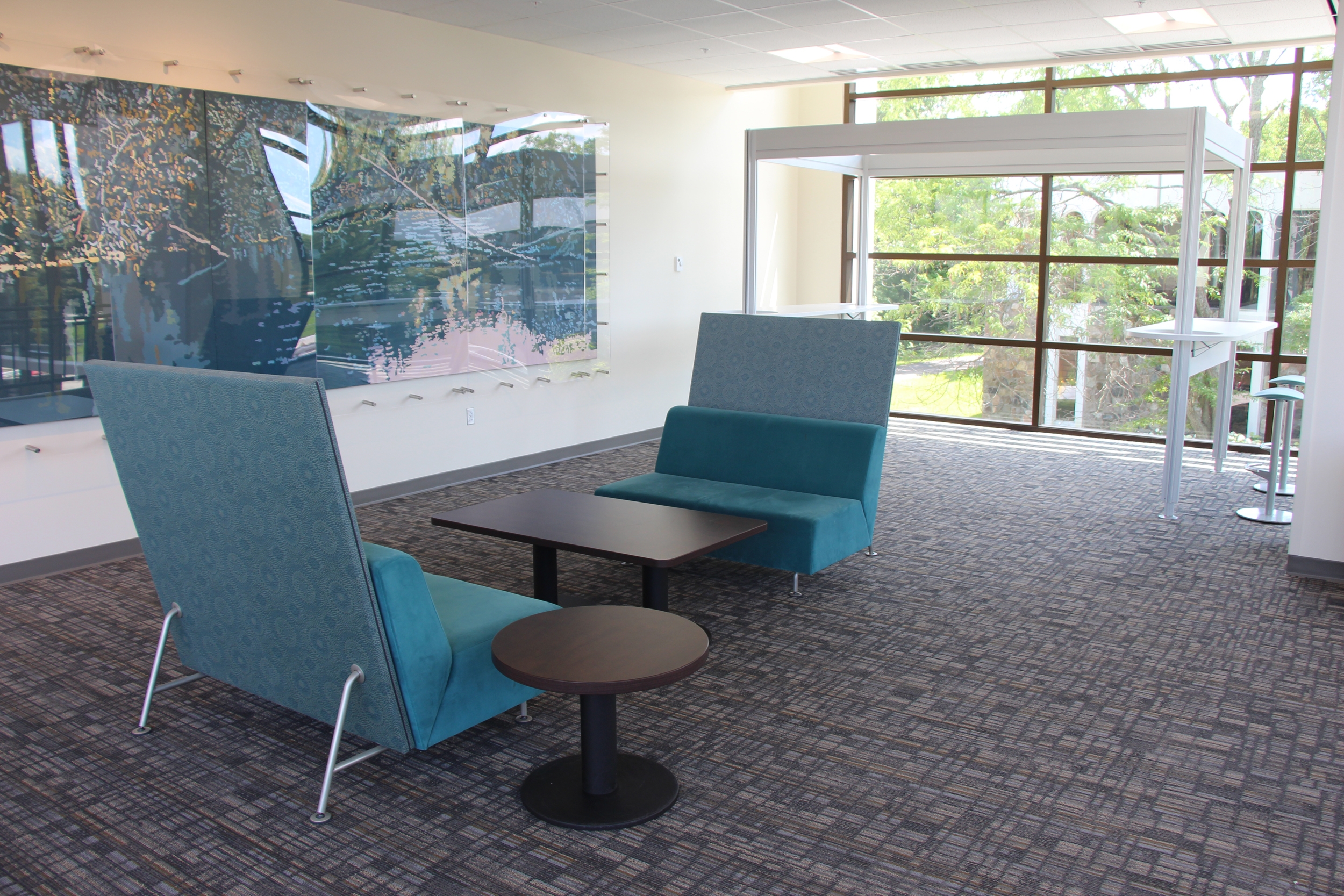 Student Residence (on campus)
Winter Hall is conveniently located in downtown Grand Rapids, on Grand Valley State University's Pew Campus. It's close to restaurants, shopping, and entertainment options. Students can take the local public bus (the Rapid) for free to class. The bus ride takes about 20 minutes.
Single dorm option: Private bedroom in a shared suite-style unit. Shared suite-style bathroom and kitchen.
Single deluxe option: Completely private space – each student has a private bedroom, bathroom, and kitchen. This includes a full-size refrigerator, stove, dining table, and chairs. A microwave is in the communal student lounge. A gym, recreation area, and community room are on-premises. Linens are included and can be changed weekly. Students have access to laundry facilities and clean their own rooms.
Winter Hall is directly across the street from one of the university's libraries and cafeterias.
Cost per Session: $912, $1,072
Occupancy: Single, single deluxe
Meal Credits: No meals included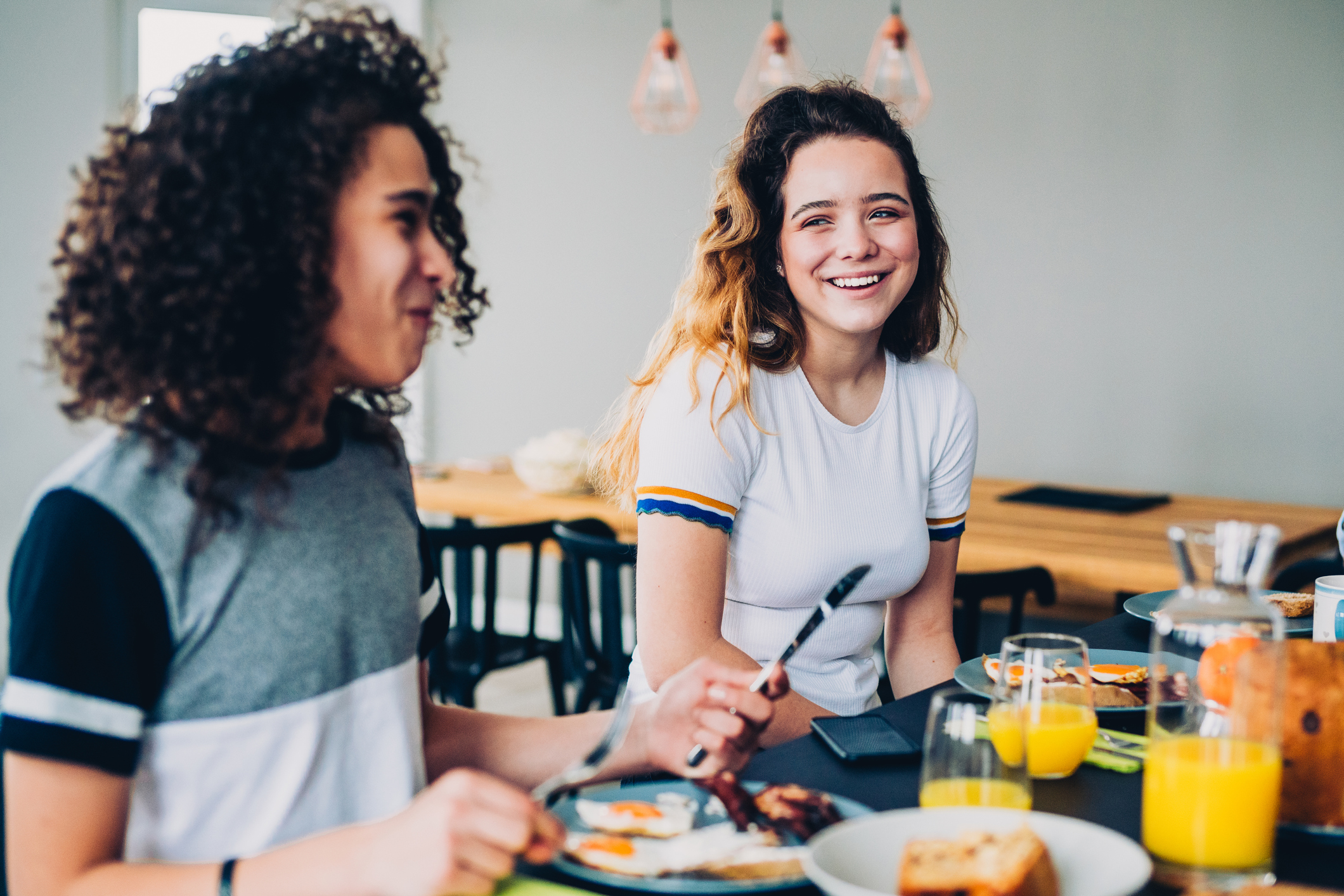 Homestay
Families are eager to host international students. They have wonderful homes – many have kids, grandchildren, or pets in their home. Host families take a genuine interest in sharing American culture and learning students' backgrounds. All families provide a private bedroom. Many are near free public bus lines.
Cost per Session: $952
Occupancy: Single
Meal Credits: 16 meals per week. Breakfast and dinner every day, with lunch included on weekends. Homestay families accommodate special diet restrictions.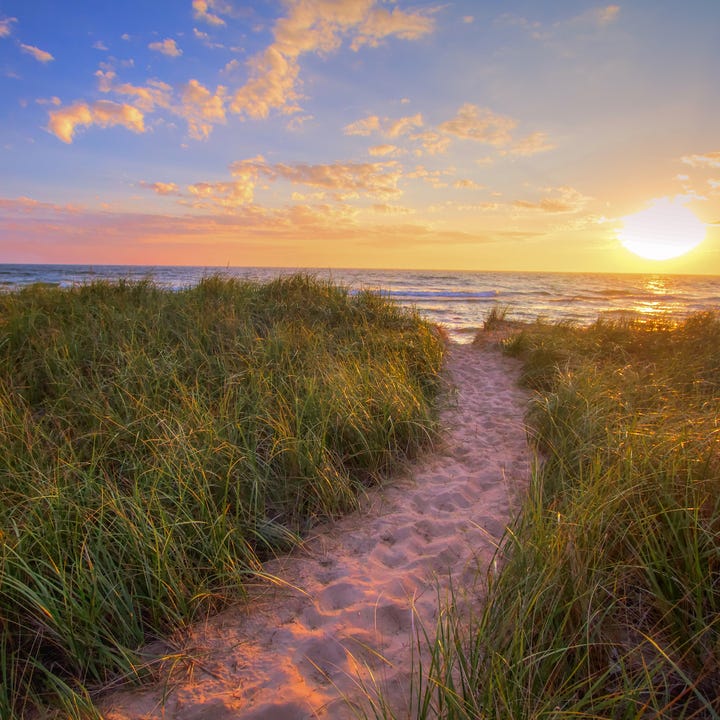 Great Things to See and Do in Grand Rapids
The Great Outdoors: The area is rich with outdoor fun in all seasons – in warm months enjoy beaches, boating, hiking, and biking, then go ice skating, skiing, and snowboarding during cold months.
The Art Scene: The annual Art Prize competition in Grand Rapids attracts half a million visitors each year.
Beautiful Beaches: The coast of Lake Michigan is recognized as one of the world's most beautiful lakefront shorelines.
English Classes and Courses in Grand Rapids
Request More Information | Connect with an Advisor