In October 2018, master level English students at ELS/Boston enjoyed a morning at Fisher College, a local college that offers conditional letters of admission to ELS Level 112 graduates.  Students learned about the different bachelors' and masters' degrees offered and more.

Students joined the freshman Common Experience class, a popular course in the U.S. higher education system that helps freshman students adjust to university life. During the ELS/Boston visit, students heard from a professor who lectured about the importance of effective communication and stressed communication techniques to improve relationships with university professors.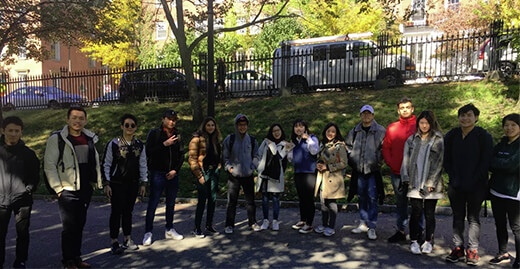 After the course, ELS/Boston students toured the Fisher College campus. A Fisher College upperclassman served as tour guide and highlighted different parts of the campus that were unique to Fisher and made note of questions that the ELS/Boston students should ask tour guides when visiting other colleges of interest. Students and the guide discussed how to most effectively make use of time when visiting a college campus and how it helps set the foundation for a successful college career.
ELS/Boston makes it a point to focus on college counseling and preparation and hosts weekly college counseling sessions available to students. The center also has monthly visits by universities or colleges who offer conditional letters of admission to ELS Level 112 graduates.  Students are encouraged to take advantage of these opportunities to prepare them for their university studies.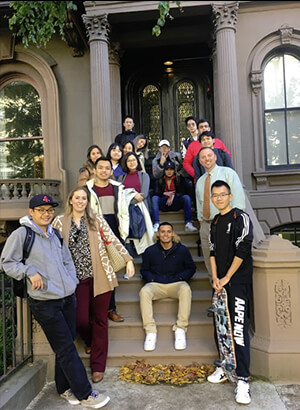 Fisher College is an intimate college located in Boston's famous Back Bay. Fisher College has an extremely diverse student body represented by students from 40 different U.S. states and 38 different countries. Fisher students have the option to choose from an array of academic programs, including Criminal Justice, Liberal Arts, Business, Information Technology, and Biology. Students experience small, comfortable class sizes while having access to all of the social activities that a large school offers.
About ELS/Boston

ELS/Boston has a robust student activities program that focuses on unique opportunities for students to speak English with native speakers. Students in any ELS program are welcome to attend various activities to practice their English and prepare for their future.

ELS/Boston is located in a fun, urban setting in the heart of Boston. The Boston Commons, Government Center, Theater District, and Chinatown are all within walking distance from the Center. To see some of these activities, search #ELSBoston on Facebook, Twitter, and Instagram and follow @els_boston on Instagram.

To learn more about ELS/Boston, visit: els.edu/boston