The University of St. Thomas and the University of La Verne will both offer 2020 International Year One (IY1) Programs. The programs have been developed to address the specific requirements to provide for the safety of students as a result of COVID-19. This includes online coursework to allow students to continue to progress through their educational journey.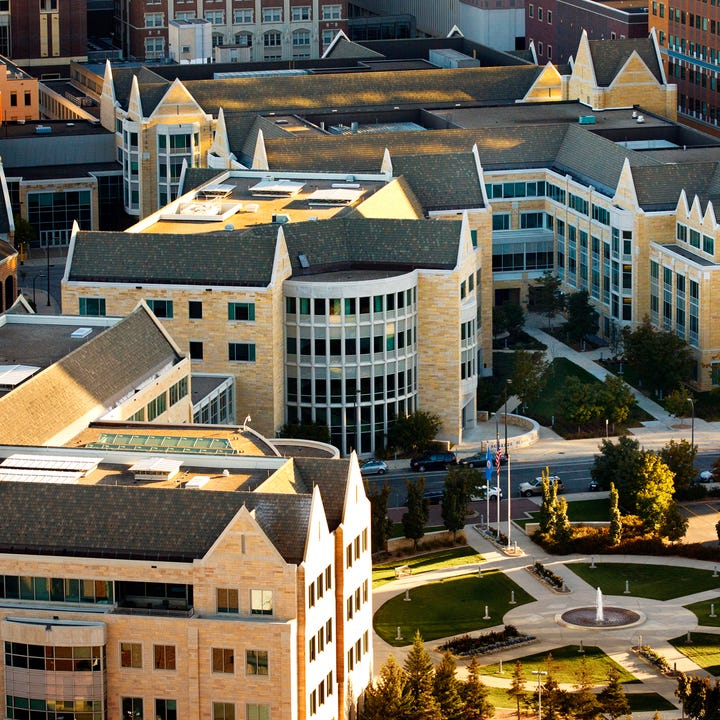 University of St. Thomas
We are pleased to announce that the University of St Thomas Undergraduate International Year One program will be offered this Fall and is still accepting applications!
The University of St. Thomas fully intends to welcome as many students on campus this fall as we can safely accommodate, both in our classrooms and in our residence halls. We anticipate a blend of in-person and online instruction.
Enrolling Abroad
We understand that due to the COVID-19 pandemic, many students abroad are facing visa delays and/or travel restrictions. For students unable to travel to the US, the University of St. Thomas will offer the International Year One (IY1) Program online from their home country/location.
Alternatively, students admitted for Fall 2020 will have the option to defer their admission to spring 2021 with no changes to their spring semester merit-based institutional scholarships. Housing and enrollment deposits will also carry over for a Spring 2021 start term if a student choosing to defer.
To prepare for a successful reopening of campus, we will be implementing the following health and safety protocols:
Our physical facilities are being reinvented to accommodate social distancing (room capacity limits including classrooms are being lowered, tables spaced out and signage displayed reminding people to remain 6 feet away)
We are creating a culture of wearing masks on campus
Plexiglas barriers are being installed to keep people safe and apart
Multiple hand sanitizing stations are being installed
Move-in days are being planned to avoid large congregations of students arriving at the same time
We will follow CDC and MDH guidelines for residence hall accommodation, limiting the number of students per bathroom
We are working to ensure viral testing and contact tracing capabilities are in place
A designated location has been established to safely quarantine and care for sick students should anyone test positive or show symptoms of COVID-19
 Online Classes
The University of St Thomas professors are well trained and experienced in delivering online courses, and the St. Thomas E-Learning and Research Center (STELAR) has been preparing for situations like this for years. In addition to our committed faculty, we are continuing with the extra wrap-around support for our IY1 students through continued online "Language Labs", which is comprised of supplemental curriculum that reflects and reinforces the subject matter of courses that are available. We are also continuing with one-on-one virtual tutoring, and our
Pathway Student Success Manager is in constant contact with our Pathway students to reinforce attendance and participation in all classes and supplemental curriculum. Here is a great article about the efforts of St. Thomas faculty and staff in preparing the best possible online course content: https://news.stthomas.edu/faculty-stelar-lead-massive-shift-to-online-learning/.
The St. Thomas International Year One program gives you the opportunity to study English while also earning academic credit that will go toward a bachelor's degree at the University of St. Thomas.
The academic courses in the pathway program are designed to prepare you to succeed in a university setting. Our English courses will help you improve your communication and literacy skills alongside other international students, and our Introduction to College Life course will give you the confidence to settle into life at St. Thomas.
Semester I
English for Academic Purposes – Listening & Speaking
English for Academic Purposes – Reading & Writing
Introduction to Theater
Introduction to College Life
Semester II
English for Academic Purposes – Listening & Speaking
English for Academic Purposes – Reading & Writing
Public Speaking OR Math*
College level English*
Theology
*Exact English and Math courses to be determined based on placement and progression.
For the online instruction, fees for the program include only tuition, $47,494
Scholarships between 30-50% remain in effect.
Admissions
Application Deadlines:
Regular Application Deadline: July 10th
Onshore & Online Application Deadline: August 10th
Please continue to submit applications via University Application Services (UAS): uasinfo@els.edu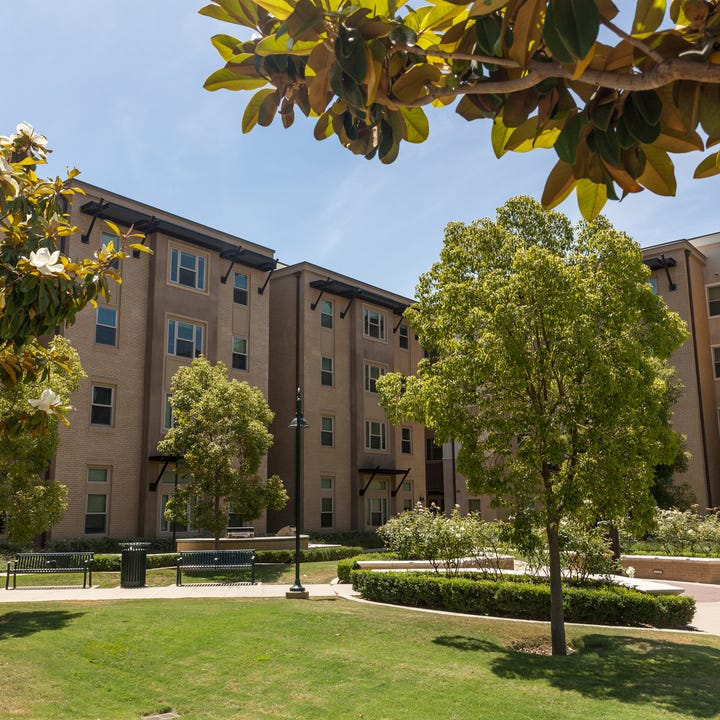 University of La Verne
The University of La Verne is deeply committed to providing a highly effective and personalized educational experience to our students. The 2020 International Year One (IY1) program is tailored to integrate IY1 students into our campus community to a combination of a dedicated IY1 and general education coursework. This approach allows our IY1 students to capitalize on the benefits of a cohort model while fully integrating the students with the broader ULV community.
Instruction and Learning Environment
The IY1 program includes the opportunity to earn 32-36 credits, all of which will track toward degree completion, including many general education (GE) requirements. Table One shows the organization of coursework for IY1 students. The IY1 academic advisor will help students navigate course selection each semester.
Fall 2020
English as a Second Language (ESL) 101 - 6 Credits
Math Course* - 4 Credits
Fitness for Life - 2 Credits
Optional: Creative Expression - 4 Credits
Winter 2021 (4-week intersession)
Spring 2021
ESL 105 - 4 Credits
Public Speaking Or Community Service - 2 Credits
Major Course or General Education (Social Science) - 4 Credits
Major Course or General Education (Humanities) - 4 Credits
* Students will be encouraged to take a math placement test to determine their quantitative reasoning course.
Course Delivery
The IY1 faculty and staff will fully support students that need to engage remotely during the 2020-2021 academic year. All proposed courses outlined in Table One will support our international student community that are unable to attend in-person during the pandemic.
The university will prepare for both face-to-face and fully online/remote teaching and learning at the beginning of the academic year. Faculty will capitalize on our Blackboard Learning Management System activities, assignments, and assessments that are asynchronous (i.e. pre-recorded tasks that students complete on their own) and planned modules that are synchronous (i.e. lectures, presentations, or discussions that happen in real-time) should remote learning remain a necessity during the COVID-19 pandemic.
Once the basic architecture of learning has been created in an online format, faculty can teach the class fully online, alternate sessions to reduce the number of students on campus on any given day, split the class with one group viewing online to also reduce the number of students in a class, or give some students the opportunity to opt-out.
These online options help the university prioritize the health and safety of students. Ensuring high-quality learning will require continued guidance and training through our Center for Teaching and Learning, significant work by faculty at the departmental level to create and share modules, social-distancing classroom set-up and etiquette, and tracking schedules of faculty and students who opt for fully online.
Admissions
Application Deadlines
Regular Application Deadline: July 15th

Onshore & Online Application Deadline: August 15th
Please continue to submit applications via University Application Services (UAS):uasinfo@els.edu