Our knowledgeable ELS staff will be able to guide you through any English language study questions you have. Whether you want to earn a bachelor's degree, master's degree, or a doctorate, you can trust ELS to prepare you with the skills you need to succeed. Get ready to discuss your personal educational goals with us so we can help you get started! View our scheduled fair dates in the tab below to find one that fits your schedule and location.
Africa Tour Fair Dates
We hope you'll be able to join us when our fair travels to a city near you!
| | |
| --- | --- |
| Wednesday 29th January, 9.30 – 17.00 | Radisson Blu Hotel, Dakar |
| Saturday 1st February, 09.30 – 16.00 | CGECI Patronat (next door to Seen Hotel), Plateau, Abidjan |
| Wednesday 5th February, 9.00-12.00, 14.00-17.00 | Calypso Hotel, Rue Lieutenant Noël Ambodimanga, Toamasina |
| Friday, 7 February 09.00 – 17.00 | Carlton Hotel, Antananarivo (only for secondary school students) |
| Saturday, 8th February 09:00 – 17.00 | Carlton Hotel, Antananarivo |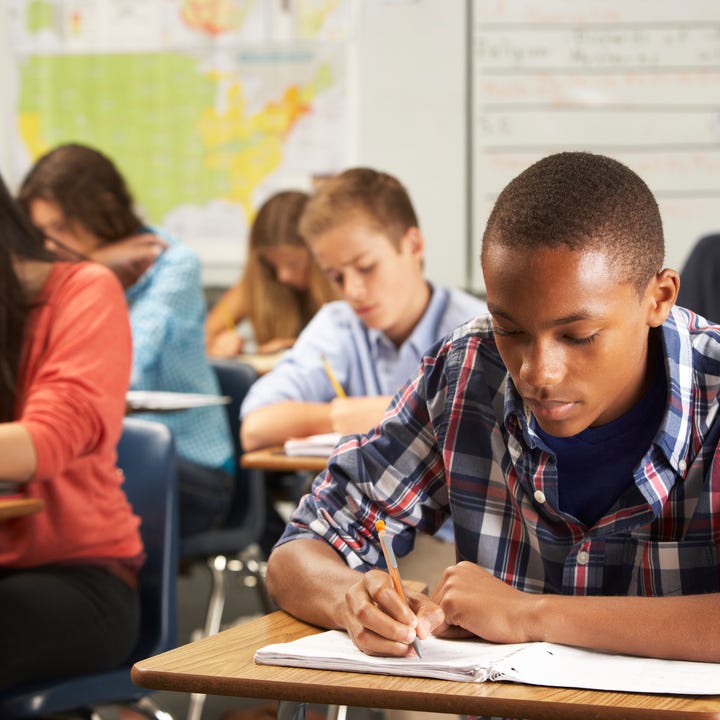 Why Choose ELS?
ELS Language Centers can help you meet your English language requirements before you apply for direct admission. We have the largest network of university campus ESL centers in North America, and each year thousands of students come to ELS before university to achieve the required language proficiency.
The ELS Intensive English Program (English for Academic Purposes in Canada) is specifically designed to you for university study in North America and more than 650 universities and colleges in the U.S and Canada accept an ELS Certificate of Completion as proof of language proficiency – no IELTS or TOEFL needed.
Our programs last from 1-12 months depending on your current English level. To determine the right program length for you, ELS offers a free Pre-Arrival Test (PAT) at the office of our local representative.
The North American Higher Education System
The system in the North America differs from the system in your home country where, after completing your baccalaureate exams at high school, the next step is a 3-year licence. In the U.S, the bachelor's degree takes four years to complete.
A master's degree education last two years. For students who wish to or have completed a 3-year licence in their home country, please note that this will not normally be sufficient for direct entry into a master's program in the U.S. (though one of the participating institutions, University of Tampa, will consider Master's applications from licence holders). ELS can help guide you through different ways to qualify for a master's program.
Affording Your Education
There are more than 5,000 colleges and universities in North America, and the quality, prestige, and diversity of these institutions make them some of the finest, but often expensive, in the world – leading in the fields of business, engineering, science, education, and many more.
Our goal at ELS is to help you find a suitable university or college in the U.S. or Canada at a cost you can afford.
Community Colleges (2+2)
A more affordable and alternative option to the 4-year bachelor's degree is to complete the first two years at a reputable community college. Upon successful completion of your community college program, you can easily transfer into a university program to complete the remaining two years of the bachelor's degree. Community colleges typically offer much lower tuition fees than four-year institutions (though scholarships may help bring the cost of a 4-year university down towards that of a community college - see below for more info).
Scholarships
Depending on your academic achievements during your studies in your home country, you may be eligible for partial tuition scholarships that will help reduce the cost of earning a degree in the U.S. Partial scholarships covering from 10% to 70% of tuition fees will be available at most universities (the exact percentage will vary from university to university). While this means that you will still need to pay some of the tuition fees (as well as housing, food, insurance, etc.), scholarships can significantly reduce your study costs. ELS can advise you on scholarship opportunities for bachelor's degrees if you have a GPA of 2.5 or higher (a note moyenne of 11/20 in your home country).
However, please note that, even with a scholarship, typically you should expect annual expenses (to cover tuition, housing, food, insurance and other costs) of at least $18,000 per year (10 million FCFA / 65 million ariary depending on where you reside). ELS cannot assist with fully funded scholarships.
*Please note that typically, scholarships are only available from 4-year universities and are very limited at master's level.
Demander plus d'informations | Parles à un conseiller
Avoir une question? Nous sommes ici pour t'aider. Soumets le formulaire ci-dessous pour être contacté par un conseiller ELS.