Paving a Pathway to Success.
How far will you go to earn your bachelor's degree from a top U.S. university? That all depends on where you go.
The pathway program at the University of St. Thomas in St. Paul, Minnesota is an alternative option to direct entry, and gives you the opportunity to acquire the English prerequisites needed to succeed in a university classroom, while simultaneously taking courses and earning the necessary credits toward your degree.
Once you complete the pathway program and meet any your progression requirements, you will be guaranteed to enter the second year of your undergraduate degree program at the University of St. Thomas.
St. Thomas is pleased to be able to offer a merit-based scholarships to international undergraduate students. Awards range from 10% to 70% off tuition, and in general, students with GPA's of 3.0 or better can receive up to 50% off. Scholarships will be awarded based on a holistic review of each student's application.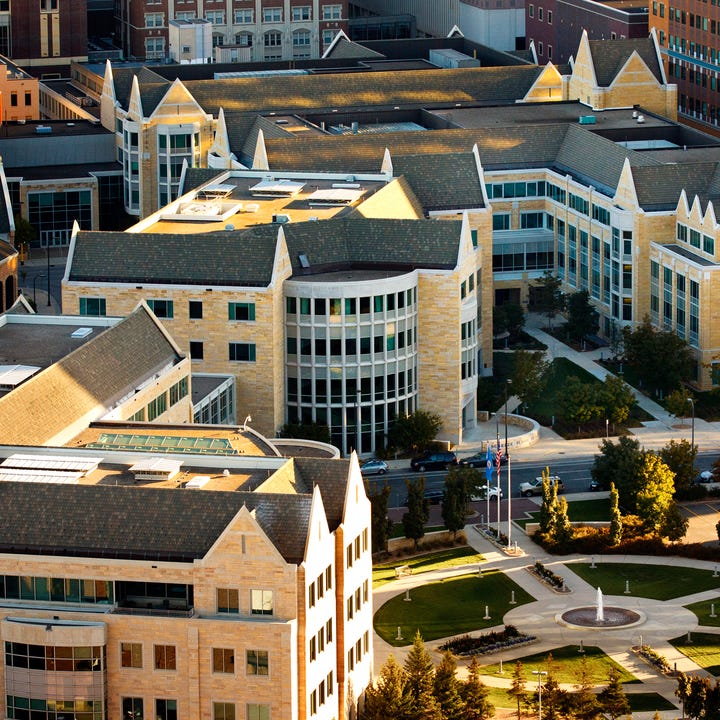 Why Study at St. Thomas in Minnesota? It's An Exciting Place to Call Home.
Life at the University of St. Thomas is discovering who you are, what you believe and where you want to be.
St. Thomas is ranked #124 in National Universities, #45 in Engineering (U.S. News & World Report)
Minnesota is rated #1 Happiest State (U.S. News & World Report), and #2 Best Quality of Life (Forbes)
Twin Cities is rated #5 Best City for Recent Grads (National Geographic)
94% of St. Thomas graduates are employed or enrolled in graduate schools within 6 months of graduation
St. Thomas is ranked #1 largest private university in Minnesota (Money)
The beautiful St. Paul campus is in a safe location, and within easy access to transportation, job opportunities, and extracurricular activities
St. Thomas Believes in Your Future
Discover your future with one of our key majors – become an international student today.
Business
Opus College of Business prepares graduates for successful business careers anywhere in the world. The business world is dynamic and ever-changing. Keep your skills up-to-date to compete with the demands of changing industries and technologies.
What will I study?
According to U.S World & News Report, the United States is one of the best places in the world to start a business. Here, business success is built on a foundation of hard work, entrepreneurial spirit and an economy that relies on business growth. Choose your focus from a wide range of areas, including accountancy, business analytics, organizational ethics, international business and more.
Science
It's an exciting time to be in science, and with our research-driven approach you'll learn more than you ever thought possible at the University of St. Thomas. Be at the forefront of scientific discovery under the guidance of industry leaders and experts.
What will I study?
The College of Arts and Sciences is the core of the intellectual and creative spirit that defines St. Thomas. Our students learn to think creatively and critically across disciplines through a variety of innovative instructional methods, interdisciplinary teaching and collaborative research. Graduates of the College of Arts and Sciences emerge as reflective individuals, responsible citizens and thoughtful professionals who are committed to the common good.
Computer Information and Science
From design to development, you'll learn how to create innovative software solutions for real-world problems. Our major is designed to develop well-rounded students who can succeed in the challenging and continually changing field of technology.
What will I study?
Our curriculum includes a wide variety of cutting-edge topics including, software design and implementation, computer architecture, database design, algorithms, computer networking, computer security, and robotics. Our graduates have started their careers in prominent local, national, and international businesses, as well as government organizations. Others have gone on to pursue careers in academia at top-ranked universities.
Engineering
Our engineering courses offer you the freedom to explore your interests and learn from top professors in the field. You'll pursue opportunities that will change how you see the world, all while experiencing life in the U.S. The School of Engineering at St. Thomas is ranked in the top 50 engineering schools in the United States that don't offer a PhD. (U.S. News & World Report)

What will I study?
You have the opportunity to major in several areas including civil, mechanical, computer or electrical engineering. We also offer master's level programming in the areas of data science, software engineering, electrical engineering, mechanical engineering and manufacturing engineering.
Our bachelor degree programs in computer engineering, electrical engineering and mechanical engineering are accredited by the Engineering Accreditation Commission of ABET.
Math and Actuarial Science
Calculate the possibilities and take your skills anywhere in the world - Challenge yourself and stand out from the crowd with a degree in mathematics and actuarial science, and you'll be ready for any career in the finance and insurance sector.
What will I study?
The Department of Mathematics offers several majors: BS in actuarial science and a BA in mathematics with tracks in pure mathematics, mathematics education, statistics or applied mathematics.
Actuarial science is a well-regarded profession that relies on analytical and problem-solving skills, and is one of the most highly-recognized programs at the University of St. Thomas. The Actuarial science program is one of only 30 programs in the world to be designated a Center of Actuarial Excellence by the Society of Actuaries because of the comprehensive combination of a rigorous actuarial curriculum, encompassing liberal arts education and a variety of extracurricular opportunities.
Health and Exercise Science
Be the key to a happier, healthier future. With the right degree, your interest in health and fitness can lead you to an exciting career improving the health of your community, working in the government or even with world class athletes. With the University of St. Thomas, you'll gain the skills to forge a career in one of the most rewarding industries.
What will I study?
You have the choice to major in public health, exercise science, health promotion or physical education. Each major gives you the opportunity to specialize in the area of your choice.
The core mission of the Department of Health and Exercise Science is to provide students with the skills and knowledge to promote healthy living for individuals and their communities. You will learn about proper nutrition, analyzing the relationships among diet, bodily health and available energy. Coursework will prepare you to educate others about the importance of healthy lifestyles in a variety of venues: schools, workplaces, and the community at large.
About University of St. Thomas
At St. Thomas, we strive to create a community that embraces caring, diversity, learning, civility, respect, faith, service, and celebration, while preparing our students for the complexities of the contemporary world. We are here to support you every step of the way.
As Minnesota's largest private university, with more than 10,000 students from 50 states and 71 countries, St. Thomas offers more than 100 undergraduate majors with opportunities for cross-disciplinary coursework in the liberal arts. You'll feel welcomed from the moment you arrive on campus. Our diverse student body represents over 70 countries including China, South Korea, Indonesia and Vietnam.
Studying University of St. Thomas is more than just about being in the classroom to earn a diploma. It's a commitment to the common good for the goal of a better tomorrow. It's an opportunity to develop the skills for career success in a small classroom setting with personalized attention from professors, where you will learn to become a leader, and a lifelong learner.
Experience the culturally diverse Minneapolis-St. Paul, along the picturesque Mississippi River, while you learn to think critically on how to turn today's problems into tomorrow's solutions. We may be biased, but we believe Minnesota is a pretty special place—not just because of its picturesque lakes and breathtaking natural surroundings but also because of the friendly, welcoming people who call Minnesota home.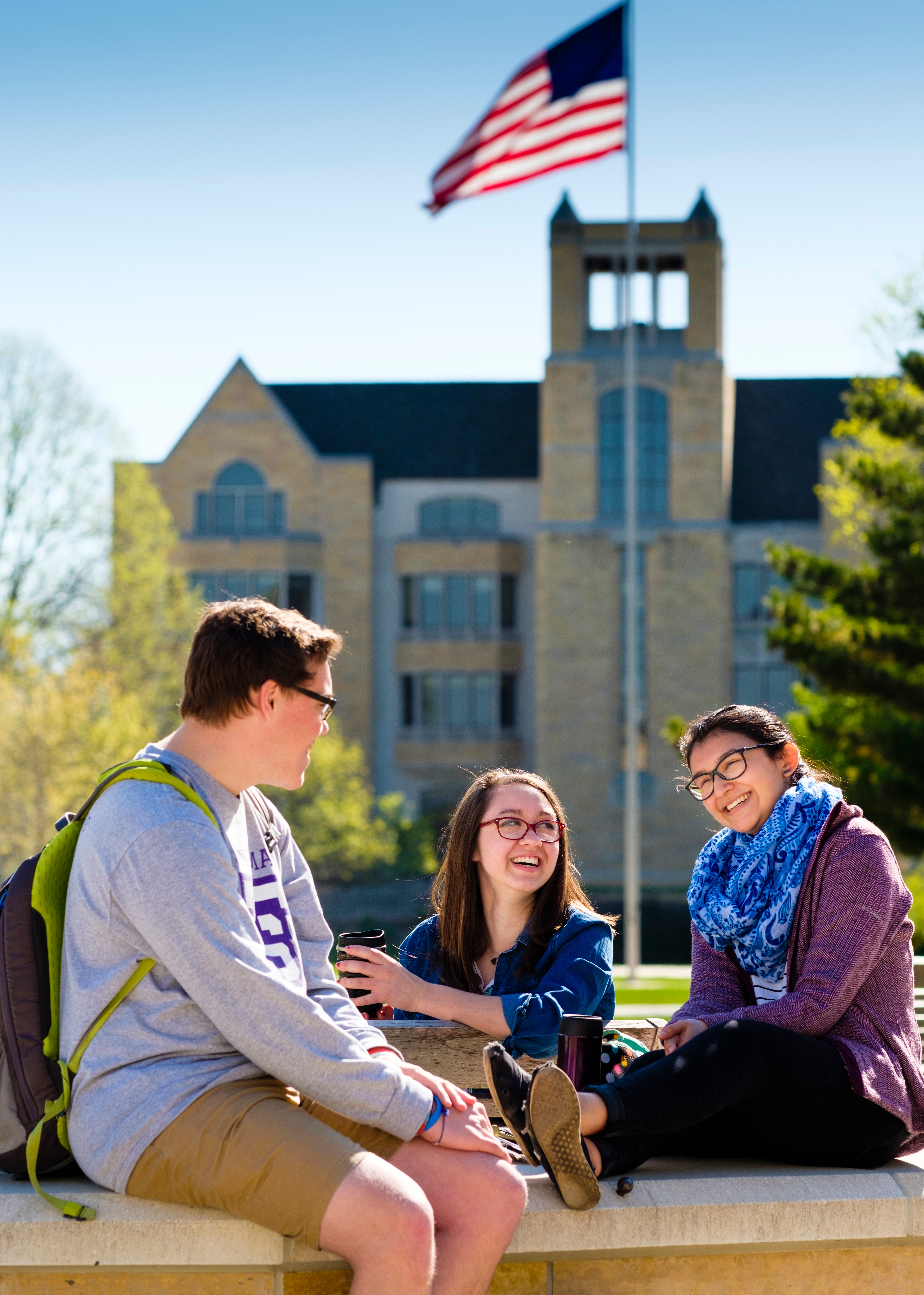 Request More Information | Speak to an Advisor
Have a question? We are here to help. Submit the form below to be contacted by an ELS advisor.
Ready to Get Started?
Our goal is to make your application process as smooth as possible. Our counseling experts are available to answer any questions you have regarding visas, application requirements, and what it's like to study at the University of St. Thomas.
Fill out the form above and one of our counseling experts will contact you and help guide you through the entire application and enrollment process.
We encourage all international students who live outside of the United States to apply at least four months prior to the start of the term.