English for Executives Details
Levels
12: Beginner (101) to Masters (112)
Average Class Size
15 students per class
Centers Offered
26 ELS Centers
Lessons Per Week
35 lessons per week
Start Dates
Every Two Weeks
About English for Executives
The diversity in the workplace means communicating in English-speaking situations is all but a guarantee for executives. Whether it is speaking in meetings with your own team, speaking with possible partners or simply networking, being confident in your English abilities is a must for nearly all executives. We understand this and understand the specifics of speaking English as an executive, which is why we have developed the English for Executives program.
This program is built to cater to the individual needs for executives. This could mean a program specific for just you or a program for you and your team. This career-specific program is also customizable to the industry and specific English speaking goals and needs you have. 
The ultimate goal of the English for Executives program is to allow you to realize your true potential and maximize your career opportunities. Communication can play a significant part in career advancement. With ELS, you will know that your communication skills will never hold you back, allowing you to be comfortable in doing your job to the best of your abilities.
The English for Executives course is structured to provide the most efficient instruction. This includes both group lessons and one-on-one classes to give you the opportunity to dictate where the focus of lessons should be placed based on your individual English language needs.
English for Executives Group Lessons
The group lessons in the English for Executives program are General English classes. During these lessons, you will learn basic English communication skills. The lessons are business focused and the skills you will learn in these lessons will be directly applicable to executive situations.
English for Executives One-On-One Lessons
The one-on-one lessons in the English for Executives program are personalized specifically for your needs. In this lesson, you will have the opportunity to determine the topics for the lessons, focusing on subject matter that may be specific to your industry or particular company structure. 
Being an executive means being able to clearly communicate strategy and direction to your team. This communication should never get in the way of success and the ELS English for Executives program was specifically developed to address those business situations.  To learn more or to sign up, contact your local ELS center or use the form below.
Request More Information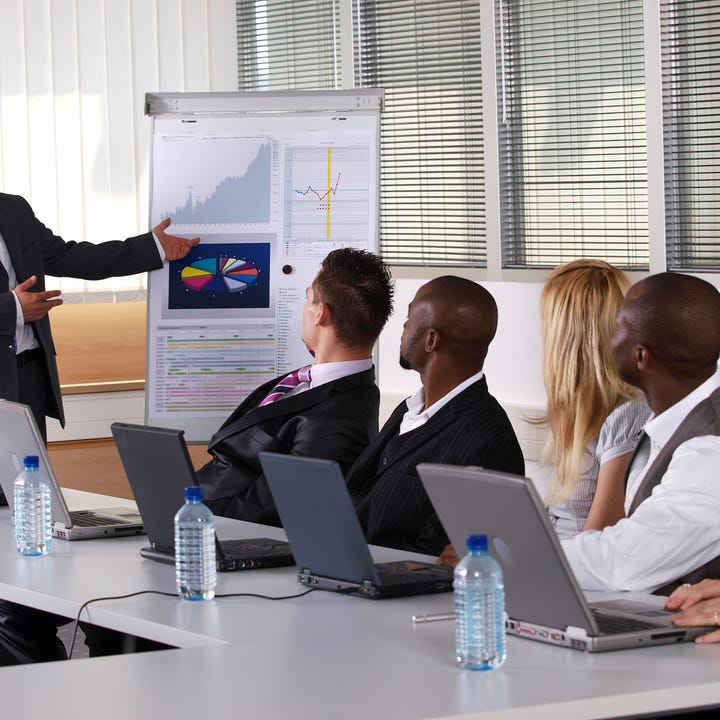 Levels
All levels are offered and customized to client's individual needs.
Communicates at a basic level in everyday situations
Understands English when spoken to slowly and clearly
Understands a few words and phrases
Responds to simple questions and directions
Communicates facts and opinions
Discusses and argues in a culturally acceptable way
Understands most questions and statements at normal speaking speed
Carries on conversations with native speakers
Uses English to shop, order food in restaurants and ask for directions
Option on Completion
Enroll in the Complete Prep Program for the TOEFL iBT® or Business English Program (available at select Centers)
Communicates effectively in most social situations
Understands a wide range of idioms
Maintains extended conversations with native speakers
Participates fully in most conversations
Speaks and understands English with ease
Conducts business competently in English
Request More Information
Submit the form below to request more information.