Intensive English in the United States / Canada
Age Requirements
Varies by Location
Levels
12: Beginner 101 to Masters 112
Average Class Size
15: Speaking Practice, Vocabulary Enrichment, 20: Skills Enhancement Classes
Lessons Per Week
30 lessons per week, 50 minutes each, Monday to Friday
Start Dates
Every Two Weeks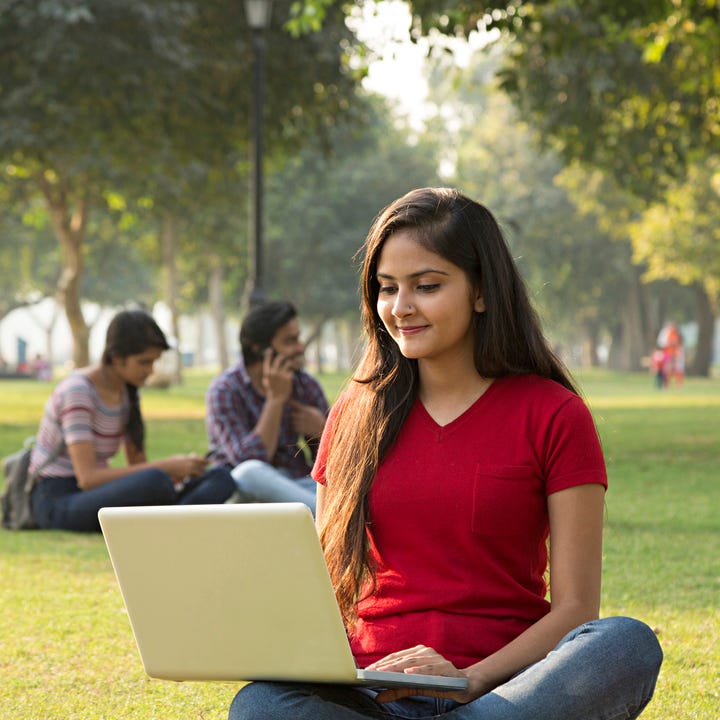 About the Intensive English Program
Studying in the United States and Canada can unlock a myriad of opportunities for international students. The Intensive English program from ELS will help you take advantage of these opportunities by ensuring you are confident in your English speaking abilities.
The Intensive English language course will prepare you for academic success. The comprehensive curriculum is designed to include all aspects of academic communication to ensure you are comfortable in any setting on a college or university campus. Confidence and comfort are important factors in academic success and can make studying in the United States and Canada much more enjoyable.
Communication plays a major role in academic success and the Intensive English program from ELS will help give you confidence on day one of your studies, allowing you to focus on your coursework, rather than juggling language learning and coursework at the same time.
University Partnerships
Successful completion of the Masters Level of the Intensive English language course earns you a Certificate of Completion that is accepted by ELS's 600+ college and university partners as proof of the English proficiency needed for admission, and many two-year partner colleges will accept completion of the Advanced level.
Intensive English Curriculum
The Intensive English language course curriculum is designed to help you easily transition to university study. The course structure is designed to focus on four specific pillars that make up the necessary skills for academic success.
Key Language Skills: Our English courses cover all essential language skills such as: listening, speaking, reading, writing, pronunciation, and grammar. You will learn to speak with clarity, listen carefully, and gain the writing competencies necessary to complete your academic assignments with ease and accuracy.
Key University Success Skills: To succeed in a US college or university, you will need more than just basic English language skills. Our Intensive English program focuses on teaching you critical thinking, how to deliver presentations, public speaking, note-taking, academic research, and more.
Skills Enhancement Classes: Exact courses offered at each location may vary, but ELS Centers offer Skills Enhancement Classes dedicated to subjects such as American Idioms, American Film, Current Events, and American Culture – enabling you to not only learn the English language, but to become part of the conversation.
Applied Learning: In the United States, Contact America! allows you to meet with native English-speakers, practice conversing while using real-world English, and listen to guest lecturers.
For any international students looking to study in the United States, the Intensive English program provides the highest level of proficiency for language learning. To learn more or to sign up, contact your local ELS Language Center Destination or use the form below.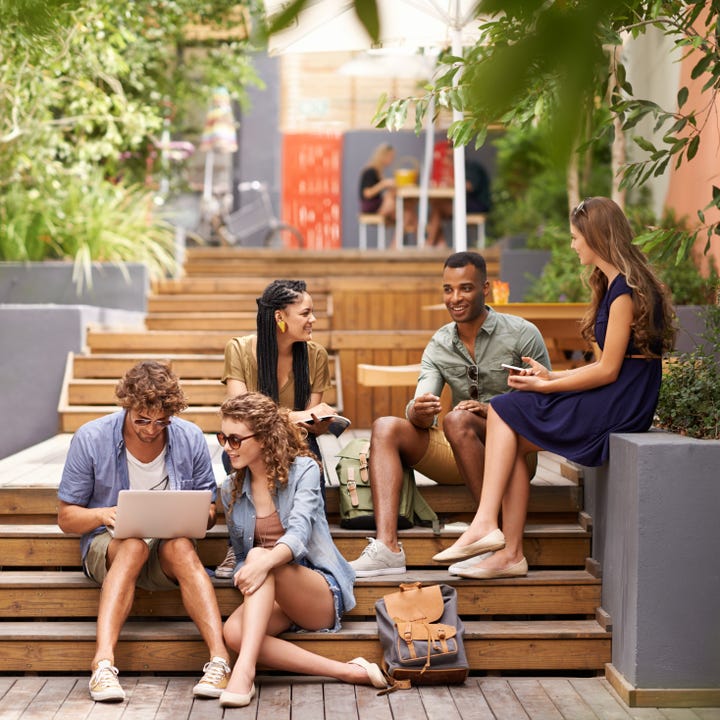 Levels
ELS offers 12 proficiency levels (Beginner to Masters), as well as placement testing to determine the level that best fits your abilities. At the end of every four-week session, if you successfully meet your level's requirements, you will move up to the next level. As you progress through the levels, your courses build upon the skills you learned in the lower levels and become more complex.

Communicates at a basic level in everyday situations
Understands English when spoken to slowly and clearly
Understands a few words and phrases
Responds to simple questions and directions
Communicates facts and opinions
Discusses and argues in a culturally acceptable way
Understands most questions and statements at normal speaking speed
Carries on conversations with native speakers
Uses English to shop, order food in restaurants and ask for directions
Option on Completion
Enroll in the Complete Prep Program for the TOEFL iBT® or Business English Program (available at select Centers)
Communicates effectively in most social situations
Understands a wide range of idioms
Maintains extended conversations with native speakers
Uses English with growing accuracy and fluency, including reading and writing
Participates fully in most conversations
Option on Completion
Enroll concurrently in some host university courses
Enter a two-year college
Begin a University Certificate Program at participating ELS locations
Speaks and understands English with ease
Reads and writes with sufficient proficiency to satisfy professional and university requirements
Conducts business competently in English
Option on Completion
Begin an undergraduate or graduate degree program
Request More Information | Connect with an Advisor